No continent screams luxury travel like Europe does. While it's certainly possible to spend a small fortune on a lavish European getaway, frugal travelers needn't abandon their dreams of a historical tour of Athens or a lazy beach holiday on the French Riviera. With a few clever choices and our insider advice you can have a great time in Europe and return home with a few Euros in your pocket.
Most travelers naturally assume Europe's efficient public transport system is the best way to get around. But if you're staying for a month or more, leasing a car can be a surprisingly affordable option. Many of the big European car companies, including Peugot, Citroen, and Renault, offer long-term leases. It can cost around $50 a day, but if you're traveling with a large group of mates or the family that can be less than you'd spend on public transport. Hiring a car also gives you the freedom to venture off the beaten track, which is excellent way to avoid the crowd and discover some of Europe's often overlooked villages. These smaller townships also tend to offer cheaper accommodation and dining, so the savings can really add up! The websites Drive Travel and Holiday Autos are great starting points for organizing a long-term rental car.
Whether you're hiring a car or relying on the continent's own transport it's worth seeking out those underrated countries. Italy, Greece, Germany, and France are so popular that hoteliers, restaurateurs, and tour operators can charge the big bucks. So why not take the path less traveled and see Turkey, Latvia, or Moldova. And if you needed further convincing, they sell beer for less than water in Slovakia!
Camping might seem like slumming it to the travel snobs, but it's worth being open minded. You may want to avoid the practice during winter, but in summer the weather is perfect for appreciating the great outdoors. Many campsites are also cleaner than the European hostels, and unlike many countries they're often conveniently located in the city. European camping grounds charge for your tent, the number of people staying there, and your car park. As a guide those charges tend to run between $12 and $20 a night, depending on your campground's country and location.
Once accommodation and travel are taken care of, you'll need to consider what you're going to do in your chosen destinations. Entry fees to tourist attractions can get pricy, so it's smart to plan ahead. Bulk sightseeing passes including the London Pass and Paris Museum Pass give travelers entry to a large number of attractions at a big discount. There are also plenty of free things to see in most major European cities, including the Notre Dame Cathedral in Paris, St Peter's Basilica in Rome, and the Brandenburg Gate in Berlin. Make sure these are on your itinerary, and research the other freebies in your local guidebook. Seeing them is a great way to spend time without spending a cent.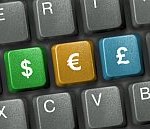 Then you'll need to think about what you're eating. It's all too easy to spend a fortune at those Michelin Star restaurants. If you're camping or staying in a hotel or apartment with a kitchenette you can save a lot of money by cooking your own food. If you are venturing out, try and eat as the locals do. By venturing off the tourist path you can discover some wonderful hole-in-the-wall restaurants that serve amazing food, without the high overheads.
And finally, please brush up on the language. If you make an effort to speak with the locals in their own dialect you're much more likely to enjoy a bargain on your European vacation!