According to the Visa and Pacific Asia Travel Association, tourists typically spend around a third of their travel budget on accommodation. But what if we told you that you don't need to spend a cent on a bed? And no, we're not suggesting you rough it on a park bench! Free quality accommodation sounds like a fantasy, but house-sitters all over the world are enjoying just that.
House-sitters stay rent-free in homes around the world, minding them while the owners are away. In exchange for the free space, house-sitters typically take care of simple duties like feeding pets, watering plants, and collecting mail. Taking care of those domestic duties will still leave you plenty of time to see the sights. As you're living like a local, you'll find house-sitting typically provides a more authentic travel experience.
If house-sitting sounds like the perfect way to travel, it's worth signing up to a few house-sitting websites like Housecarers.com, TrustedHousesitters.com, or MindMyHouse.com. Membership attracts a fee of around $50 or less, although admittedly that sum doesn't guarantee that you'll find a house-sitting gig. However, when you compare it to the cost of comparable accommodation it's money worth paying. These sites also have greater regulation than the listings you'll find on sites like Craigslist.
Make sure you carefully craft your house-sitting profiles, as first impressions are everything. It's also worth doing a little house-sitting for friends or relatives so you can get some experience behind you. This will also help you work out whether house-sitting is really for you.
Spotting an ad for a summer-long house-sitting gig in the French Riviera might make you squeal with delight, but there are a few things to consider before you apply. Tourist visa regulations vary from country to country, so it's important to check whether you can stay abroad for the required period.
Make sure you also research the cost of transport to your destination, as this is rarely included with the house-sitting gig. While you may have always dreamed about seeing Australia, taking a week-long house-sitting gig in Sydney's high season might not be worthwhile if you're coming from the United States. Accepting a gig, only to discover you can't afford the airfare, isn't a good look.
Once you're committed to house-sitting, you can't afford to be complacent. The plum gigs generally go to early applicants, so don't waste time when something catches your eye. Set up email alerts in your dream countries to ensure you don't miss an opportunity. Make sure you tailor your application to the position, stressing the ways the homeowner can benefit from your skills and expertise, to gain an edge over your competition.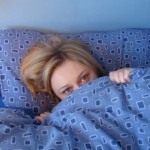 There are generally more willing house-sitters than house-sitting positions, but with patience and perseverance you can enjoy your dream vacation without spending a cent on accommodation.