Tired of sweltering under your ineffective ceiling fan? You might not be able to afford the time to take a tropical getaway, but these great travel articles and websites can help you beat the heat.
Europe a la Carte – Karen Bryan created Europe a la Carte back in 2002 to highlight the best of Europe. We love that it doesn't just concentrate on the popular tourist haunts, but instead focuses on what's truly the best about the continent. The article about a seaside holiday in Montenegro makes us long for a getaway!
Reflecting on Broken Relationships – A Unique Museum Experience @ LandLopers – Until we came across this article, we'd never heard of Croatia's Museum of Broken Relationships. Located in the capital Zagreb, this moving museum is the brainchild of former Croatian lovebirds and artists. It features tokens from their own relationship and others gone awry.
Practical Travel Gear – So many of us buy travel gear one season, only to see it pushed to the back of our closets the next. So it's exciting to find a blog like Practical Travel Gear which steers us in the right direction. Its impartial reviews will help you decide what's worth the splurge.
Vegetarian Survival Guide to Mexico @ Never Ending Voyage – We're committed meat-eaters, but we're rethinking our stance after drooling over the pictures in this article. It proves that a Mexican diet isn't all about chicken and ground beef!
Beat of Hawaii – When the mercury soars, so many of us want to pack our bags for Hawaii. Before you jet off, make sure you check out the many Hawaiian travel resources on this blog. The Top 5 Hawaii Travel Tips article, which proves it's possible to get to Hawaii without breaking the bank, is a must-see for frugal travelers. And if you're just dreaming of a vacation, the pictures of the tropical islands are inspiring!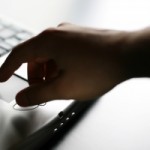 If you know someone else who would enjoy a virtual vacation, make sure you share this article with them using our nifty social networking buttons!