Ho Chi Minh City is Vietnam's largest city, and the heart of the Asian nation. Its bustling pace can intimidate tourists at first, but with a little know-how the area is much easier to navigate than many Eastern centers.
Life moves fast on the streets of Ho Chi Minh City, so it's not advisable for tourists to try to drive themselves about.
Instead rely on the expert taxi drivers and motorbike taxi riders, who are accustomed to the city's pace.
Transport is quite centrally located. Trains run from District 3, which is just north of the heart of the city. Buses are a more affordable, and often more accessible transport option. They run all over the city, and due to recent upgrades are much safer and more reliable than they have been in the past. Buses from Cholon will take you to the Mekong Delta, and those from Binh Tranh travel to the north. The Tan Son Nhat International Airport is also just seven kilometers from the city.
Mopeds and bicycles are available for hire, and these are a great way for tourists to explore the city at their own page. If you've got time to spare, you could also consider walking about. If you do decide to set off on foot though, make sure you heed the city's traffic. Follow the lead of the locals and exercise plenty of caution when crossing roads.
Unlike so many Asian locations, the Vietnamese writing system predominantly uses Latin-based lettering. This makes signs quite easy to read, although street numbers are less straight forward.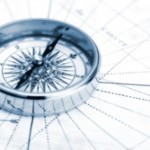 Ho Chi Minh City's most affordable accommodation and eateries are located around Pham Ngu Lao. If you've got more cash to spend on a bed, you'll be pleased with the hotels around Dong Khoi Street.
Ho Chi Minh City is a hive of activity, with market stalls, al fresco cafes, and sidewalk vendors lining the streets. It's an area made for exploring, so follow our tips and don't be afraid to lose yourself in this exciting part of the world.