Those Kiwis are a funny lot. Rather than bemoaning the plight of the old woman who lived in a shoe, they clearly thought it was a good idea!
And so they erected The Boot Bed and Breakfast, one of the quirkiest places to stay in New Zealand.
You'll find The Boot Bed and Breakfast in Tasman on New Zealand's South Island. The region is home to the famous Abel Tasman, Nelson Lakes, and Kahurangi National Parks, and it's just a stone's throw from Nelson's celebrated wine districts. That makes The Boot Bed and Breakfast a good base for many Kiwi getaways.
There's something strangely romantic about The Boot Bed and Breakfast, which fits its amenities around the curves of its strange shoe shape. I somehow don't think the old woman in the nursery rhyme had it so good. Downstairs The Boot has a cosy lounge area with a brick fireplace, a bathroom equipped with a shower built for two, and a small kitchen. Scale the spiraling staircase and you'll find the bedroom, with its comfy queen-sized bed. Step outside and you can enjoy the al fresco dining area and the expansive gardens.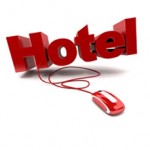 The Boot's owners, Judy and Steve Richards, are friendly without being intrusive. They'll happily cook whatever breakfast takes your fancy, although I recommend opting for their free-range eggs or fresh fruit from the on-site orchard. There's no need to give up your sleep in, as your meal can be delivered any time before midday.
A stay at The Boot Bed and Breakfast costs NZ$300 a night, although 10% discounts are available when booking two or more consecutive nights. That's a lovely excuse for extending your stay in the Tasman region!