A tailored suit is one of life's luxuries that those of us on a budget can rarely experience. But if you're planning a trip to Asia, there's no better time to indulge.
Tailors in cities around the continent can create fully lined suits in your choice of fabric for a fraction of the price you'll pay back home. And best of all, they'll do it in as little as a day.
Despite the quick turnaround, it's advisable to give your tailor as much time as possible. Second or even third fittings may be required for the perfect fit, so it's best to plan your trip to the tailor early in your vacation. It's also smart to have some idea of the suit you'd like. Bringing photographs from fashion magazines or the internet will help the tailor create your dream garment.
Once you're organized, you're ready to find your tailor. Ask your hotel concierge or some friendly locals who they recommend, and seek them out. Make sure you negotiate a fair price up front, including hotel delivery costs, to ensure you're treated justly.
Thailand is the home of some of the world's finest silks, and in Bangkok it comes at a relatively affordable price. Rajawongse Clothier is one of the city's best, with more than 30 years experience in the business. Father and son owners Jesse and Victor have even made suits for American presidents George Bush and his son George W. Bush!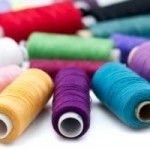 When in Vietnam, forget the bustling shopping districts of Hanoi and the action packed Vietnamese markets. Instead travel to the casual coastal town of Hoi An, where tailors will handcraft suits and a wardrobe to wear with it! Master craftsman will make dresses, shoes, and even handbags. Yaly Couture is regarded as one of the town's best tailors for its high quality garments and fast, friendly service. Staff will even keep your measurements on file in case you want to order something else once you arrive home.
Custom suits in Hong Kong are a bit more expensive than in other Asian centers, but they're still a fraction of the cost you'll pay on the High Street back home. There's also plenty of choice with many tailors of distinction. Bill Clinton chose Sam's for several suits during his presidency, and he's still a popular choice for travelers today. But don't overlook other tailors in the city. The family-owned Roger Concepts has been another good option for Western travelers as it specializes in suits and shirts for larger men.
So why travel to Milan or Paris for fine fashion? You'll find it for far less in Asia!