If you've never left a prized possession behind in a hostel in some far-flung corner of the world, you've probably never backpacked.
It's very easy to forget your essentials as you struggle to check out of your room on time, but thanks to the new website Backpack Boomerang, all hope is not lost.
While travel insurance can replace big ticket items, it falls down when it comes to sentimentalism. No cash payout can ever replace the vacation pictures on your camera, the music on your iPod, or the digits of people you've met abroad stored on your cell phone. That's where Backpack Boomerang really excels.
The site is the brainchild of seasoned backpackers who know all too well the pain of leaving vital items behind. Its concept is simple. If you've lost something, click on the "losers" tab, detail the missing items, and wait patiently for someone to write back. If you've found someone's prized possession, it's off to the "finders" section with you.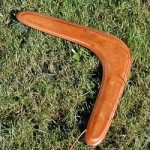 The website's altruistic concept should appeal to the nature of backpackers. Perhaps this site could even forge some new friendships amongst budget travel enthusiasts!
The main drawback right now is the site's limited scope. Currently the website is only servicing backpackers holidaying in Thailand, but its creators plan to roll it out to the rest of Southeast Asia before conquering the world. I'm sure backpackers all over the globe are looking forward to that!