The Philippines is a mecca for bargain hungry shoppers. It doesn't have the prestigious reputation of shopping capitals like Hong Kong, Bangkok, and Paris, but it that only makes it more affordable for frugal travelers. In this article we'll tell you where to shop, and how to get the best deals.
Baclaran is great for bargain shoppers who love to live on the edge. Vendors illegally set up stalls along the sidewalk to sell wares for next to nothing. Where else can you get a pair of jeans and a watch to match it for less than $10? Just keep your eyes peeled for patrolling police vehicles, as you don't want to get caught in the commotion of a raid!
There's a quirky charm to Quiapo. Its stores are almost equally divided between electronics outlets and shops for alternative medicines and remedies! I'm not sure whether its amulets really ward off evil spirits, but they're a bit of fun. Make sure you get into the spirit of the place and have your fortune read by one of the many mystics!
Divisoria is all about variety. It has several malls and sidewalk stalls selling all kinds of goods. You can score a complete ensemble including the shoes for around $10! Many of the stalls also offer hefty discounts when you buy in bulk, which is perfect for visitors searching for souvenirs to take home.
Greenhills Shopping Center in Pasig City is more expensive than the other shopping destinations we've mentioned, but it offers the best value for label lovers. It's worth noting that not everything sold here is the genuine article, but anyone familiar with high fashion should be able to spot the designer fakes. Celebrities love this mall for its big name apparel items, luxury accessories, and cell phones.
Of course with any foreign country, knowing where to shop is only half the battle. You'll need to learn how to shop!
It's recommended to take public transport to most of these shopping hubs rather than a rental car, as parking spaces are limited. Greenhills is the exception though, as public transport travels here infrequently.
Pickpockets are common in The Philippines, so it's important to have your wits about you. Keeping cash close to your body, in a pouch worn under your clothes or even in your bra, is a good way to keep your money safe.
Wearing modest clothes may help you escape the attentions of would-be thieves, and get the best deals. A simple shirt and some ratty jeans is ideal. Add some comfortable trainers or sandals and leave the jewelry behind. Vendors who think you have money will never offer you their lowest price after all!
This brings us to our next point. Haggling isn't just common in The Philippines; it's expected. The practice can be a bit uncomfortable at first, but you'll soon get used to it. Aim to receive a discount of around 40% on any item, no matter what its price. This haggling also extends to the pedicabs that might get you and your brand new purchases back to your accommodation.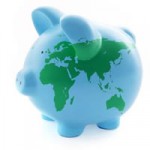 Don't just jump at the first item that catches your eye. Visiting several different stores will help you get a feel for the local prices and ensure you find the best deals.
And finally, stay alert. While most locals are friendly and welcoming, some will take advantage of tourists. Keeping your wits about you will ensure you don't become a victim of crime.