Hong Kong is famous for its towering skyscrapers and fast pace.
If you're looking to escape the hustle and bustle, a trip to Kat O Chau may be in order.
Also known as Crooked Island, this tiny isle is located in north-east Hong Kong. It's not quite 2.5 square kilometers and home to less than 300 villagers. The ocean is the heart of Kat O Chau, with the seafood industry first class. Fresh abalone, squid, and mussels are the area's specialties so make sure you sample them at the famous Yik Man Seafood Restaurant.
It's easy to pass the time wandering Kat O Chau's streets, marveling at ancient brick houses and traditional temples. The Tin Hau Temple is especially worth a visit with its blue and green ceramic friezes. Pirates hid their treasures in island's small grottoes hundreds of years ago, while couples throughout time have tied the knot at the Marriage Tree.
If you enjoy diving you'll want to pack your scuba gear. Tung O Wan beach is thought to be the best scuba diving spot in all of Hong Kong. There isn't a lot of shade on the sand, but this secluded beach is a great spot for swimming.
Visitor entry to Kat O Chau is restricted, so you'll need to plan ahead. A ferry runs from Sha Tau Kok, but the non-residents will need a police permit before boarding the ferry. It may be worth the effort though, as this is the most inexpensive way to access the island.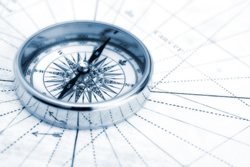 You can also rent a boat to get yourself there. While this can be expensive for singles, it's a good option for groups. Duk Ling, Jaspas Junk, and Aqua Luna all have boats available for charter.
The third option is to join an organized tour. Traway Tours runs one of the most popular. Their tour price includes an English speaking tour guide, lunch, and the opportunity to visit the Tolo Channel, a Hakka village, and other sites. These tours run from September to February.