Hong Kong has some of the most exciting after dark entertainment on the planet, but it can get expensive to enjoy a big night out.
But that doesn't mean you need to spend your Asian vacation holed up in your hotel room. You just need to know where to go to enjoy Hong Kong's nightlife on a budget.
To entice people out through the week, most bars in Wan Chai have special ladies nights. If you're of the female persuasion you won't pay a door charge and you'll enjoy free standard drinks all night. The area has a reputation for being a red light district, but you shouldn't be bothered if traveling in a group. For your security, avoid the strip joints and opt for upmarket bars like the Agave.
Lan Kwai Fong in central Hong Kong isn't generally as inexpensive as Wan Chai, but if you visit the bars midweek this isn't a concern. The popular Beijing Club slashes its regular $300 HKD entrance fee to $220 HKD for men and absolutely nothing for ladies on Wednesdays and Thursdays. If you're planning on a big night, you may want to visit Cliq across the streets. You'll need to pay the $200 HKD cover charge, but it always has an open bar for girls. Men enjoy the same privileges on Thursdays.
While most drinks promotions benefit women, everyone can enjoy happy hours. Between 5 pm and 9 pm, most restaurants and bars in major Hong Kong business districts will offer discounted drinks and two-for-one deals.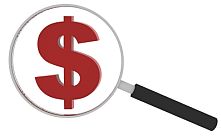 To ensure you're not drinking on an empty stomach, look for cheap eats before you hit Hong Kong's bars. Cul-De-Sac and Ebeneezer's Kebabs & Pizzeria serve up inexpensive pizzas and kebabs, while the country's first 24-hour breakfast diner, The Flying Pan, dishes up authentic English bacon and eggs.