China is a diverse country which experiences a varied climate and a number of seasonal activities, so the decision of when to travel requires some careful planning.
The temperate seasons of fall and spring are the ideal time to travel. During these seasons weather tends to hover between 50 and 72 degrees Fahrenheit.
Rain is infrequent during fall, although you may experience some showers during spring. Spring temperatures may also fluctuate, so it's worth packing coats and jackets for cooler weather.
In summer conditions are hot and humid, with temperatures often rising above 72. To stay cool during this period avoid the areas known as the "four furnaces": Tianjin, Chongqing, Wuhan, and Nanchang. Summer showers are also common, so pack a light rain coat and fold-up umbrella in your suitcase.
Winter weather can be very cold, especially in China's northern regions, so make sure you rug up if traveling then.
The attractions you want to see are also worth considering before setting off to China. Visit in September if you plan to visit the Beijing Palace Museum. This is the only month when the valuable ancient paintings are displayed, as the Chinese fear they will depreciate in more humid conditions.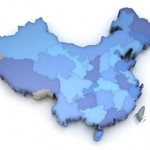 While winter in China is bitterly cold, some suggest it's worth enduring for the Harbin Winter Ice Lantern Festival. This festival in the Heilongjiang Province is the country's greatest celebration of ice artworks and sculpture. The month-long event is held every January.
There are many other festivals in China which celebrate all the country's nationalities and cultural traditions. It's worth researching which events interest you before setting off to China.