When we think of chocolate vacations most of us think of Swiss or Belgian getaways. But Australia is determined to put itself on the map with Chocolate Espresso tours around Sydney.
Tour founder Shelagh Coleman and her team take chocoholics on three-hour walking tours around Sydney's central business district and Darlinghurst.
On the way you'll learn lots about the history of this delectable dessert, and of course have plenty of time for tasting. After burning all those calories walking, you definitely deserve it!
There are a range of tours to suit all tastes, from the traditional Chocolate Shots and Teatime Treats tour to the more indulgent Espressos and Exotic Chocs experience. If you enjoy champers with your chocolate, consider the Soft Centers, Short Blacks, and Sparkles tour.
There are a few notable highlights on the tours. One of the key stops is Haigh's Chocolates, the oldest chocolate company in Australia. It serves up old favorites and many uniquely Australian creations flavored with lilly pilly, lemon myrtle, and quandong.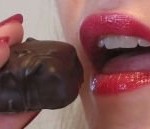 Lindt may be a Swiss icon, but the world's first Lindt Café was actually established in Sydney. Here you'll enjoy gourmet chocolate treats including Delice macarons filled with chocolate cream and nut covered truffles.
Chocolate Espresso tours start from $70 and operate all year round. This price includes a guide, chocolate samples, and hot drinks. Bookings are essential, and can be made over the phone or via e-mail.