China can be one of the world's most expensive countries to visit, or one of the cheapest. Your experience all depends on the areas you visit, and what you do with your yuan when you get there.
Chinese money is called renminbi, of which the most popular unit is the yuan. Western travelers might equate this with a dollar, pound, or euro.
In some parts of China, the yuan goes by the name of kuai, jiao, or mao. You'll need a lot of yuan if you hope to visit China's most popular tourist centers, including Beijing, Hong Kong, and Shanghai. There are ways to cut costs in these locations, such as staying in hostels and eating from the street stalls, but you'll pay for any luxuries. They key to traveling frugally in these places is to live as the locals do. Vendors in the markets are open to haggling, while prices are fixed when shopping in the large malls. Traveling by bus or bicycle can require careful planning, but it's much cheaper than getting around by taxi. Experiencing these cities in this way, you might expect to pay Y140 for you accommodation, and another Y140 for other daily expenses. If you prefer to live it up, look to regional areas like Yunnan, Guangxi, Sichuan, Gansu, and even Tibet. Family run homestays and guesthouses offer rural hospitality for affordable prices. If you don't have far to go, it's worth traveling "hard seat." It will make your bus or train ticket much cheaper, although it does get uncomfortable on very long journeys. Meals in these areas are generally reasonably priced, and you'll find some unexpectedly delicious dishes in the hole in the wall eateries. It's easy to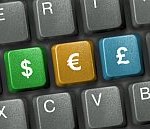 spend less than Y25 on food in some of China's most remote locations, while your food bills may rise to between Y40 and Y70 a day in the more populated areas. You can save cash anywhere by remembering that tipping is not expected anywhere in China. Many mid to top end eateries will sneakily get around this by adding a hefty service charge to your bill, but you shouldn't have such a problem at more modest eateries. Most travelers would not want to miss the excitement of China's big cities, and nor should they. But with many key attractions like
The Great Wall of China
and the historic
Leshan Dafo Buddha
lying further afield, it's certainly worth saving cash and spending some time out of China's big smoke.