The thought of chowing down on Vegemite, and kangaroo might turn your stomach, but when visiting Australia consider sampling these local delicacies and many more.
At nearly 90 years old, Vegemite is an Australian institution.
22 million jars of the thick brown spread are sold in Australia each year, but it's often feared by foreign tourists. The key to enjoying Vegemite is to use it sparingly. Its intense, salty flavor can be overwhelming, but a thin layer on toast or crackers can taste delicious. Some restaurants also use the spread in their marinades and sauces. It complements most meats well, so don't be scared to try some!
Meat pies are another icon which has been eaten in Australia since the 1800s. They're perfect for warming you up during a football match in winter, or for a quick meal on the run. A meat pie is made from a mix of beef mince and gravy enclosed in a flaky pastry casing. They're traditionally served smothered in ketchup, or tomato sauce as the locals call it. Harry's Café de Wheels has made the humble meat pie big business, but you will be able to find a meat pie at any Aussie bakery or gas station.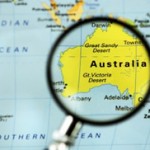 Australia is one of the few countries in the world that happily munches upon its iconic animals. Kangaroo, emu, and crocodile, commonly make their way on to restaurant menus around the country. Kangaroo is particularly popular as it's so high in protein and low in fat. With just one calorie per gram, it's a great option for diet-conscious tourists! As it's so lean, kangaroo is best served rare as you would venison. Its flavor is somewhat like beef, although it's a bit earthier. Surprisingly emu has a similar, beefy taste to kangaroo. It's also a nutritious choice with plenty of protein and few calories. Crocodile tastes somewhere between chicken and turkey. This white meat is similar in texture to pork, and when cooked right will be very tender. It's also low in cholesterol, so great for those watching their weight.
Australia has all of the dining options you'd find in any Western country, but where's the fun in that? Make sure you dare to be different and sample some of these unique foods during your stay Down Under.