It doesn't cost a lot to get cultured in Sydney. Entry to most art galleries in the Australian tourist center is free!
Some of Australia's most famous artworks are housed in the Art Gallery of New South Wales, including pieces from 19th and 20th century masters Grace Cossington Smith, Sidney Nolan, and Russell Drysdale.
The gallery is also home to the Yiribana Gallery, which celebrates Australian indigenous art.
If you prefer something more modern, visit The Rocks' Museum of Contemporary Art. It's the only museum of its kind in Oz, so it's worth visiting if your tastes are cutting edge.
While it's not as spacious as the big galleries, the Blender Gallery in Paddington is also worth a look; this space provides a temporary home for traveling rock-focused photography exhibitions. The Locksmith Project Space in Alexandria is another exciting small free gallery, which showcases experimental pieces including films and music.
The life and work of one of Sydney's most talented artists, Brett Whitley, is showcased at his Surry Hills studio. His work, including many unfinished pieces, is displayed here in the building which served as his home and exhibition space.
The Norman Lindsay Gallery and Museum in Faulconbridge is another site focusing on one of Sydney's favorite sons. Norman Lindsay shot to fame as the author and illustrator of the beloved Australian children's book The Magic Pudding. The gallery features works from this classic story, along with Lindsay's other key pieces.
The Australian Galleries have so many local artworks that they needed six campuses to house them all: four in Victoria and two in the Sydney suburb of Paddington. The buildings on Glenmore Road and Roylston Street honor modern Aussie artists under the gaze of Stuart Purves, the son of the original curators.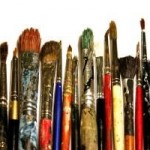 The Blacktown Arts Centre, Campbelltown Arts Centre, and Hawkesbury Regional Gallery are also great gallery options outside the city center.
Some traveling exhibitions may incur additional costs, but it's possible to soak up plenty of Australian and international art for free in Sydney.