A hiking trip can be a wonderful way to discover your vacation destination, a great green activity, and an inexpensive way to pass the time. However the prospect of hitting the trails can be a bit daunting for the uninitiated. After all, it requires leaving the safety of civilization and venturing into the great outdoors! Follow our handy tips to ensure you stay safe and comfortable on your next trek.
Even if you think you've got a nose for navigation, it's never smart to set off without a map and compass. All too often people hike farther than they intend and get lost because they're not sure where they are. Real men might not ask for directions, but they're clever enough to ensure they don't need to!
Also make sure there's room in your backpack for water and snacks, and a coat in case the weather turns cold. It's very easy to underestimate the time you'll need for your hiking trip, particularly if you're a novice. Keeping a few necessary items on hand will ensure the experience doesn't feel much longer! You may never need to use them, but matches and a flashlight will also come in handy if you lose your way.
And don't forget those sensible shoes! A good pair of hiking boots is a smart investment if you intend to make trekking a regular part of your holidays, although a solid pair of cross trainers will do in a pinch. And remember ladies, absolutely no heels. The trails take much longer if you're limping along on blistered feet!
Before you set off, remember to check the weather forecast. A clear day with moderate temperatures is perfect for hiking, but you might want to give it a miss if showers or extreme temperatures are predicted.
You'll also need to let people know your intended route. A charged up cell phone won't be much good if you're traversing a remote trail. If someone knows your itinerary they can point rescuers in the right direction if you do get lost.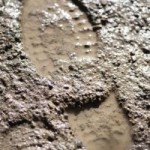 Some of these measures might seem over the top, but you'll be thankful for following them if your hiking trip doesn't go according to plan. With your precautions in place we have one final piece of advice: remember to have fun. An outdoor trek may be one of your greatest vacation memories!