We all travel with the very best of intentions. We'll stick to our budget and avoid a nasty credit card bill at the end of our adventures. But like the best laid plans, it's very easy to blow your finances when you're having a good time. In this article we offer a few tips for avoiding a financial hangover after your next vacation.
Saving money on your vacation starts before you even pack your bags. Research is the best way to avoid overspending. Discover the cheapest areas to stay, the most affordable ways to get around, and the budget eateries that locals rave about. Also make sure you familiarize yourself with the local currency and sales taxes. The only thing worse than your destination's currency soaring while the one back home sinks is finding out about it after you've spent too much. Investing in a credit card which avoids international transaction fees is another great way to keep a little extra coin in your pocket.
Of course you could always go the old fashioned route and rely on cash or travelers checks. While these options will incur conversion fees, using these money methods is a great way to stay conscious of your spending. And you'll avoid those sneaky ATM charges!
While on vacation you've got hours to fill, but don't rely on your wallet to keep you amused. All destinations around the world have a host of free entertainment options, from enjoying the great outdoors to taking in a museum or festival. Grab a city guide when you arrive and let the locals and your surrounds take care of the fun!
Avoid the old trap of taking your fully stocked wallet into a bar. As a big night wears on it's very easy to start splashing around cash, on yourself and the good looking locals. Decide how much you'll spend before setting off, leave the rest behind, and you'll be able to do it all again tomorrow!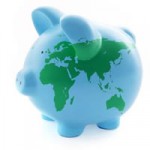 Vacations have a way of encouraging us to reach for our wallet and indulge in silly souvenirs we'd never dream of buying at home. Forget the T-shirts, commemorative spoons, or tacky stationery. Instead look for local arts and crafts and other meaningful mementos you'll enjoy long after the vacation buzz has faded.
By following these simple tips you can avoid bill shock after your next vacation, which should make your memories of the time spent away a little fonder!