With families around the world still smarting from the global financial crisis, the rise of group deals websites has allowed frugal shoppers to still enjoy a few luxuries. Sites like LivingSocial, GroupOn, and Dealster harness the power of collective buying, offering massive savings to consumers and increased sales to businesses. This world of cheap, cheap prices is very alluring, but it's worth keeping your wits about you if you don't want to be burned. Here are a few things to consider to get the most from these websites.
Book early
Businesses become much busier once they advertise through a group deal website, so you'll need to get in early if you want to use your voucher at a time that's convenient to you. Leave it until the week before and you're likely to face booked out restaurants and hotels.
Sign up for deals before a vacation
This one takes a little planning, but it can save you a packet. Once you begin to plan a vacation, set your group deal subscription to send you deals for that location. Start looking for meals, entry to tourist attractions, and even the accommodation months in advance. It's possible to pay for much of your vacation before you leave, and for a fraction of the cost.
Look out for lock-out periods
Participating businesses look to maximize their sales during difficult periods, so often the vouchers can't be redeemed when it's most convenient for you. Hotels might not let you travel during school vacation periods or long weekends, while restaurants might insist you dine midweek. These restrictions will be spelled out in the terms and conditions, so take note of them and consider whether they're too limiting for your circumstances.
Consider the expiry date
Just because you've paid for a deal, doesn't mean you can use it at your leisure. Deals for accommodation and experiences often have an expiry date far in the future, while those for restaurants and local services might only last a few months. Take note of these dates and consider whether you'll take advantage of the offer before the time is up. And once you commit to the deal, note its expiry date on a calendar. It's easy to forget about that restaurant lunch and round of mini golf you intend to enjoy a few months from now.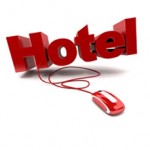 Always read the fine print thoroughly
Group deal websites are notorious for restrictive conditions. Sometimes hotels will only permit one voucher, and insist families buy rooms at the regular rate if they want a longer stay. I've even heard of restaurants allowing only one diner per table to use a voucher. Unless you want to dine solo, or fancy a longer getaway, these aren't the vouchers for bargain hunters. Don't assume you know what you're getting until you read those terms with a fine-tooth comb. These sites often feature deals that seem too good be true, but that shouldn't make customers complacent. Sometimes they really are better than they first seem. Keep your wits about you and you can save plenty through group deal websites, both at home and on vacation.