When we think of haggling, most of us imagine talking a street vendor down on his kitschy souvenirs. But a trip to the markets isn't your only opportunity to secure the best prices. Increasing numbers of tourists in the know are shunning traditional accommodation websites for new sites that encourage users to haggle for the best price.
Of course, tourists have been haggling with their accommodation providers long before the internet got in on the act. It's not uncommon for plucky travelers to ask for room upgrades or discounts before checking in. However, now that haggling has gone digital the practice is more accessible to people who'd ordinarily be too shy or embarrassed to engage.
These new haggling websites also make organizing cheap accommodation easier. Rather than schlepping from hotel to hotel in search of a bargain once you arrive at your destination, you can do all the legwork from the comfort of your couch before you leave.
Haggling online typically saves users at least 20% on the lowest advertised price available through last-minute booking sites, and a whopping 50% on the rack room rate. Satisfied travelers even report enjoying these big savings over busy periods including the festive season and school vacations. However, you could score even bigger discounts if you travel in the off season or book an extended stay.
The haggling process sounds more complicated than traditional booking methods, but it's surprisingly simple and speedy. Many users say their accommodation is often sorted in as little as ten minutes. Satisfied shoppers also report that they're treated just as well by hotel staff as travelers who've paid full price. Hotel staff know that a vacant room equals lost revenue, so they're happy to spoil anyone willing to throw a few dollars their way!
So how do these new haggling websites work? Each site runs a little differently, but the basic process is essentially the same. You'll typically choose a destination, and in some cases a preferred place to stay. The haggling websites generally have deals with a range of accommodation types, so whether you love five-star luxury, bed and breakfasts, or homely hostels you should be satisfied. Just enter in the dates you'd like to travel, and the price you'd like to pay for a room, and the haggling begins.
The dealing is generally kept secret between the traveler and the accommodation provider, although some sites allow linked haggles. This allows tourists to bid on several different rooms in their preferred location. As the accommodation providers can see who else is in the running for the business, they'll often undercut their rates significantly just to get a sale.
Priceline allows browsers to name their price on accommodation around the globe, as well as flights and rental cars. Unfortunately this site only allows you to specify a city, rather than a particular hotel, but if you don't care where you stay it works well.
If you fancy a deal in Australia, New Zealand, or tropical Fiji, head to Grays Escape, the latest arm of the massive GraysOnline auction hub. This site does allow you to target the places you'd love to stay, and even link your haggles. Major chains like Best Western, Rydges, Stamford Hotels, and Golden Chain have all signed up to offer their hotels' rooms on the site.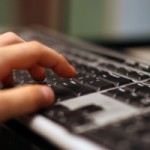 Hotel Haggle is a site that's in development, but planning to offer a similar service to travelers in the United Kingdom.
As the trend takes off, we can expect more of these websites to hit the internet. And as their popularity grows, we can all start enjoying cheaper vacations!