The Imperial Boat House isn't just one of the most unique hotels in Thailand.
It's actually one of the most unusual in Asia.
This five-star resort, located in tropical Koh Samui, gets its name from the old rice barges which have been converted into private two-storey bungalows. The boats are now moored on land, but water isn't far away. Guests have just meters to walk to the Choeng Mon beach.
Each suite is lavishly appointed with a living room, dining area, sky-lit bathroom, luxury bedroom, and a sunbathing deck for soaking up the region's famous rays.
The Imperial Boat House also offers more traditional rooms in a three-storey building near the gardens. These are a little smaller than the maritime themed rooms, yet still luxuriously furnished. The private balconies allow guests to enjoy the garden and seaside views.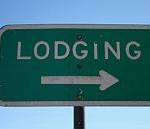 Sports lovers are well catered for at the resort. Guests can take a dip in the pirate boat-shaped pool (complete with cannon style water jets!) on site, or enjoy sailing, canoeing, snorkeling, and windsurfing in the bay. Land activities include table tennis, volleyball, and fun in the games room. Trips to the neighboring islands can also be arranged at the travel desk. When you need to wind down, soak in the jacuzzi, sweat it out in the spa, or indulge in a gourmet meal at the beachfront restaurant.
The kitsch nature of the Imperial Boat House may turn off serious travelers, but it's worth a look for those who enjoy their luxury served with a side order of humor.