Visitors to South Korea have a number of travel options to consider before embarking on a journey to the East Asian nation.
There are no restrictions for foreign travelers visiting South Korea. In fact, most tourists won't even need a visa to enter the country. However, all visitors should consult the visa-free list to confirm how long they can stay in South Korea without visa documentation.
Airlines ticket prices vary depending on the time of year you wish to visit. Flights are at their most expensive in July and August, so it's advisable to travel in other months if possible. Cathay Pacific and Malaysian Airlines fly from major New Zealand and Australian airports, while visitors from North America can fly with United Airlines and Air Canada. If you're already in Asia you might try Air China, United, or NorthWest Airlines. Most international flights travel to Incheon, which is located approximately an hour from Seoul. Tourists can then catch connecting flights to one of the country's six regional airports.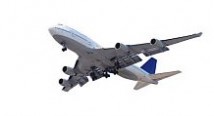 International ferries are another, less expensive option for tourists exploring Northern Asia. Ferries to Incheon leave from around 10 Chinese ports, while ferries from Russia travel to Sokcho in Gangwon-do province and ships from Japan travel to the international ferry terminal near Jungang subway station in Busan. Prices vary according to the quality of accommodation provided. The cheapest fare is likely to offer only a thin mattress in dormitory style lodging, while the most expensive tariffs might buy a small cabin with a television. Children and students often receive discounts, making ferry trips an economical traveling option for young people and families.
Entering South Korea is generally a straightforward process, but travelers carrying more than US$10, 000 in cash and traveler's checks are required to complete an additional form.