It doesn't have the global reputation of Aspen in the United States or Cerro Catedral in Argentina, but many tourists and locals flock to the ski resorts of South Korea every winter.
The country's snow season generally commences in the middle of November or early December, and lasts until March or April.
A trip to the Korean snowfields is unlike any other skiing vacation. Rather than communing with nature and enjoying the wide open spaces as with many North American resorts, you'll spend your time racing down the slopes to a throbbing K-pop soundtrack. The runs are groomed, and often packed with artificial snow and plenty of nervous yet enthusiastic Koreans.
The country has 12 premier ski resorts, mostly located in the Gangwon-do Province. This area gets the greatest snowfall, but it takes some time for tourists to get to. While skiing enthusiasts never mind the trip, those looking for a quick weekend getaway are more likely to frequent the resorts found around the suburbs of Seoul. Some of the area's most popular slopes are at Yangji Pine Resort, with its illuminated ski runs and mogul course, and Konjiam Resort, the largest ski resort near Seoul. These are accessible by the capital's public transport, so can generally be reached in an hour or two.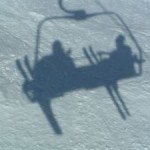 It's not necessary to take your own skiing equipment to South Korea, as most have rental facilities. Resorts commonly allow night skiing, and have designated areas for sledding. The resorts also have instructors for beginners, but international travelers should beware. Many speak very little English, so these lessons can be challenging.
The heavy snowfalls of Gangwon-do see its ski season start before the others, and last longer. Some of the most popular skiing spots in the area include Yongpyong Resort, often referred to as The Alps of Korea, Daemyung Vivaldi Resort, the first in the country to offer all-night skiing and a haven for young skiers, and Phoenix Park Ski Resort, a popular spot for snowboarding. The province offers many mountains of various heights, perfect for skiers or snowboarders of all experience levels.
When it's not snow season, most resorts continue to operate as regular accommodation options.