Seoul, is regarded as one of the most expensive cities in the world, but don't let that deter you from traveling to the South Korean capital.
Frugal holidaymakers can still save money in this city by following our advice.
Seoul's sticky summer heat is only exemplified by the many tourists that visit in June and July. Those crowds drive the prices of all services sky-high, so you're better traveling in fall or spring. You'll save money, and enjoy a more temperate climate.
Seoul's public transport system is also relatively inexpensive, and an excellent way to explore the city. Westerners will find the subway system most useful as, unlike the bus network, all station names and transit signs are written in English. If you plan on spending some time in Seoul it's smart to buy a rechargeable transport card. The fare will be automatically deducted whenever the card is presented.
Taxis are also not as pricey as you might imagine, so they're a good option if there isn't a subway station nearby. Expect to pay around $2.15 US for the first two kilometers you travel, and an extra 10c for every 114 meters thereafter.
Seoul's inner-city hotels offer some great deals on weekends, but they're a bit expensive during the week when businessmen are in town. That's when mid-range chains downtown, such as the Novotel and Marriott, offer the best prices.
You needn't go hungry while staying in Seoul, as traditional comfort food like noodle soups and stir fries are very cheap and filling. Dine with the college kids at Let's Eat Alley, or grab a quick meal from a street vendor at Sinchon Street. Remember that tipping is not expected either; a thank you is all that's required for good service!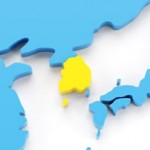 Historical sites and museums are amongst Seoul's cheapest tourist attractions. You can easily spend a whole day at The National Museum of Korea, the sixth-largest museum on the planet. It's home to the world's oldest printed scripture, giant Buddha statues, ancient porcelain jars and paintings. And if you visit on the fourth Saturday of the month, it's free.
The Gyeongbokgung Palace is one of the oldest in Korea, and one of the most beautiful buildings in Asia. It dates back to 1395, and the gate guard change and other daily ceremonies offer some insight into its history. You'll need at least three hours to explore the buildings and gardens. Admission to the palace equates to less than $5 US, and seniors and children under six can see it for free. If you have time, the National Folk Museum and National Palace Museum are also inside the palace grounds.
So as you can see, it's possible to stay, eat, and play in Seoul without breaking the bank.