Fiji is a relaxed island country that embraces foreign travelers. But there are a few tourist traps that visitors should be aware of to ensure they get the most from their Polynesian vacation.
Fiji lures tourists with the promise of sun, surf, and sparkling white sand, but that ideal doesn't tell the whole story.
The truth is, only the beaches in the Coral Coast live up to that reputation. If you plan on spending your days lounging by the ocean avoid the resorts around the rest of the island. Many of them dump white sand over the top of their gray beaches, but that can't change the murky water. On the positive side, these resorts do have lovely pools, and often cheaper prices than their Coral Coast counterparts, so if you're only after a dip they can do nicely. [caption id="attachment_2880" align="alignright" width="150" caption="The national flag of Fiji"]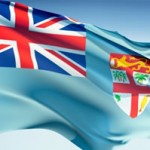 [/caption] The advice of tourist information centers should also be taken with a grain of salt. They're notoriously biased, and will try to sway you to frequent the hotels and tours that pay them a commission. Doing your research online before setting off is a much more reliable way to plan your Fijian vacation. Read our blog about
adventure activities in Fiji
posted recently. Also keep your wits about you at the local markets. While it's always tempting to bring home a souvenir of your stay, steer clear of vendors pretending to sell traditional items. Don't spend your Fijian money on masks and tikis made to look authentic; instead look for carved cannibal forks and Fijian war clubs.