New Zealand is a natural paradise, with its unspoiled landscapes and adrenalin sports that take advantage of the great outdoors. However it's on the opposite side of the world to most keen travelers, and the flights can get expensive. You can save yourself some cash by avoiding the peak times and traveling over winter.
It might seem crazy to abandon the Northern Hemisphere's summer for chilly conditions in the South, but the significant savings on flights and accommodation should sweeten your decision. And New Zealand isn't a bad place to brave when the mercury drops. The South Island comes alive from June to August, when its ski fields are filled with Kiwis keen to test its slopes.You'll save even more money if you frequent one of New Zealand's ski clubs, rather than the commercial ski resorts.
If you're not a snow bunny don't despair. Much of New Zealand is free of the white stuff and just as busy during winter. The North Island is warmer than the South; its major cities including Auckland, Hamilton, and Rotorua enjoy pleasant conditions during winter. Rotorua's hot mineral pools can warm you up if the temperature dips, Auckland has several indoor tourist attractions, or you could cheer on the New Zealand Warriors or All Blacks at a sporting match.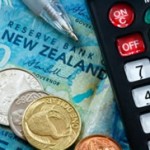 New Zealand also continues to party right through winter. There are events throughout the country to celebrate the Maori New Year, or Matariki, in June. Visit in August and you can indulge in some of the country's best cuisine at the Coromandel Scallop Festival in Whitianga.
Traveling to New Zealand in the off season is an appealing proposition for any travelers who want to avoid the usual tourist crowds and save some cash.