Many fantasy loving tourists make a pilgrimage to New Zealand to see the sights from the epic trilogy Lord of the Rings. But you might not know the country was home to many more movie blockbusters.
Here are many places to explore if you like your flicks without Hobbits. Peter Jackson returned to New Zealand to film his ape spectacular
King Kong
. Much of it was shot in a Wellington studio, but for the breathtaking scenery Jackson turned to the country's iconic countryside. Skull Island was shot in both Lyall Bay and Shelly Bay, right near Wellington. For the on-ship scenes the crew sailed to the Cook Strait, the waterway that runs between the country's North and South Islands. You can see it for yourself when you catch the ferry from Wellington to Picton. And even the New York scenes were shot in the Land of the Long White Cloud. Auckland's Civic Theatre made an excellent stand in for the New York Theater, while Seaview, Lower Hutt made a passable Big Apple.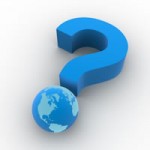 And if New Zealand can pass as the United States, why not Japan? Uruti in northern Taranaki was the ideal substitute for 19th century Japan in Tom Cruise's 2003 film
The Last Samurai
. The creators simply added the image of Mount Fuji into the background once filming wrapped! The film didn't set the world's box offices alight, but Uruti locals don't seem to care. They've recreated many of the sets, and encourage tourists to join them on
guided tours of the key movie locations
. The magical world of Narnia wasn't filmed inside a wardrobe, but around New Zealand.
Fans of the epic
Chronicles of Narnia
series will find that mountain biking around the Woodhill Forest isn't very scary without the White Witch camping there. If you'd prefer to see where the forces of good dwelled, visit Aslan's Camp in the Waitaki Valley's Elephant Rocks. The great lion king also spent some time at the Vanished World Center near Duntroon, which isn't too far away. Fans of the first movie also shouldn't miss Flock Hill in the Southern Alps, which was the site of that epic battle.
Whale Rider
is one of those rare Kiwi-made movies that attracted attention around the globe. Keisha Castle-Hughes earned the Oscar nomination, but the East Cape of the North Island was almost as big a star. The film was shot around the small town of Whangara; it may not enjoy a lot of action but it's worth visiting for those ocean views. So who needs Hollywood? New Zealand offers a much more picturesque alternative for film buffs.