Once considered a budget location, the growing strength of the New Zealand dollar has seen prices in the country rise.
But if you know how, you can make your money go further in the Land of the Long White Cloud.
New Zealand's extreme sports are amongst the country's most expensive. It'd be a shame to miss out on these famous adrenalin-pumping activities altogether, but if you want to get your blood pumping on a daily basis you might struggle. Spend some time online researching the activities before you leave to know how much you can expect to pay. Plan ahead and choose perhaps one or two extreme adventures that really interest you.
New Zealand has many tourist attractions which are either free or close to it. Consider hiking through the national parks, browsing art galleries and museums, or simply walking about New Zealand's cities.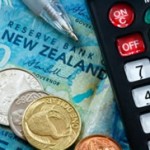 New Zealand's famous food is another luxury that could end up costing you plenty. Big breakfasts at trendy inner city cafes can easily cost more than $16, while main meals at high-end restaurants start at around $30. If you hope to sample some of New Zealand's iconic sauvignon blanc with your meal, that's an additional expense to factor in. To cut costs consider cooking your own meals in your hotel rooms or on public barbeques, and buying your wines directly from the cellar door.
Accommodation can also add to the cost of your New Zealand trip. To save cash consider staying in fewer locations; many hotels and motels will offer discounted rates for travelers staying for extended periods. If you'd prefer to vacation on the move consider hiring a campervan or RV.
It'd be a shame to deprive yourself of all New Zealand has to offer in an attempt to save cash, but some careful planning can ensure you don't spend more than you have to.