New Zealand is a haven for adventurous young tourists who'd prefer to spend their travel budget on the next big thrill than accommodation.
Thankfully the major metropolitan center of Auckland offers plenty of great value hostels for the visitors who'd prefer to save their pennies.
YHA Auckland Hostel was called one of the country's best by Frommers, and many of the 50, 000 guests who check in each year. There's a lot to like about this place, from the location (just five minutes' walk from the city center) to the features. Guests can choose from basic share rooms to private twins, doubles, and ensuites. The lounge area has a pool table and SKY TV, and you can stay in touch with WiFi access. Beds start at NZ$23 and private rooms start at NZD $82.
City Garden Lodge is located in Parnell, on the city's fringes. There are private rooms and share accommodation, including the ladies share option for girls who don't want mixed company. You can walk to local restaurants and retail stores, and the Link bus service is close by if you want to get to the centre of town. Prices range between NZD$28 and NZD$68 a night.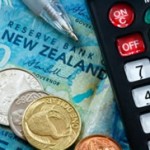 If you'd prefer to get out of the city altogether consider Verandahs Backpackers Lodge in ritzy Ponsonby. This suburb is pretty exclusive, but rooms here cost between NZD$23 and NZD$50 a night. Add an extra $2 onto the bill if you need to hire towels. The family-run business offers an alternative to the rowdy hostels of the city, with dorm rooms and private suites catering for the "peace seeking traveler." The lodge has two separate villas, each with their own lounge area equipped with a book exchange and computers with internet access.
Pentlands Backpackers in Mt Eden offers beds at a comparable price. The standard range of accommodation costs travelers between NZD$28 and NZD$58 a night. Pentlands is another family owned business set in a renovated colonial homestead. While the setting has an old world charm, it offers plenty of modern conveniences including internet access, heated rooms, a video and book library, and a comfortable lounge area. It's located three kilometers from the city, but Mt Eden has a shopping center if you're in need of a quick retail fix.
These backpackers hostels are the district's most popular, but they're just the tip of the iceberg. Visit AucklandNZ to discover more of the city's affordable accommodation options.