China is a country that caters for high flying businessmen and cashed up shopaholics, and many of its accommodation options are priced accordingly. If you're visiting the country on the cheap, staying in hostels will help you keep more yuan in your pocket.
Most of China's hostels are located in its two largest cities: Shanghai and Beijing. That might disappoint travelers who prefer to step off the beaten track, but should suit anyone hoping to see the sites.
Some of the city's hostels are costly, but you should save money on your Shanghai stay in the Old City, the French Concession, or near the famous Bund. These areas call their establishments youth hostels, as they once catered for young tourists. Happily for frugal travelers those days are long gone, and visitors of all ages are now welcome.
Traditional dorm-style rooms are available for as little as $6US a night, but if you prefer your privacy it's worth splurging on a private room. For as little as $23US a night you can enjoy your own space, and in many cases a private bathroom. These perks make them a tempting proposition for couples and families. If the solitude is getting you down you can always soak up the hostel experience in one of the common areas. You'll find internet-ready computers, televisions, and couches for socializing in most Shanghai hostels. Many also offer a basic breakfast for as little as $3US. Don't expect a gourmet meal with all the trimmings, but it should provide enough sustenance to get you through to lunch time.
Visitors flock to Beijing to see the Forbidden City, and the Great Wall of China nearby. If you want to save money in Beijing, hostels located within the Ring Road Two area are some of the most convenient and affordable. Most are called hostels, but you'll also find hostel-style accommodation in some "hotels," "inns," and "houses." Consider the rates and facilities to determine if the establishment suits your needs and budget.
Just as they do in Shanghai, Beijing's hostels offer both shared dormitory rooms and private digs. If you don't mind bunkering down with strangers, you could stay for as little as $6US a night. If you value your privacy, or just want your own bathroom, you can expect to pay as little as $28US a night. If you're lucky, this tariff might include a free breakfast. Beijing's hostels also offer communal areas for watching television, checking your e-mail, and kicking back with a good book.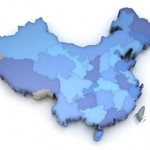 Many backpackers enjoy spontaneous travel, but it pays to be organized. Swotting up in advance will ensure you have plenty of hostel choices. Look to stay close to the attractions you want to see, as this will cut down on travel costs. Alternatively, make sure public transport is handy. Shop around to ensure you balance comfort, convenience, and cost.