There's nothing like a night away with your lover to reignite that spark. When you take a trip to Australia it's good to know the best accommodation options for the time-honored tradition of a dirty weekend.
Sydney's Hilton Hotel sounds like a fairly standard choice for a romantic tryst, but it offers so much more with its Provocateur package.
This deal lives up to its sexy name, with everything you need to get your motor running. Local celebrity chef Luke Mangan offers more than oysters on his aphrodisiac-inspired degustation platter. Stripper Madam Lash knows all about the art of seduction, and she's left some tricks of the trade in your hotel room. I'm sure you can use your imagination and put the champagne, candles, feather ticklers, blindfolds, and rose petals to good use. Something tells me guests might require that late 1 pm check-out!
Conrad Jupiters on the Gold Coast proudly bears the cheeky slogan "What will you get up to?" And what indeed? A stay in a casino always feels rich and sinful, whether you're mixing it with the high rollers or sharing champers and chocolate covered strawberries in your luxury suite. If love is on your mind I suggest lashing out with the romance package, which includes that bubbly and strawberries on arrival, valet parking, a full buffet breakfast for two, and a much-need late check-out.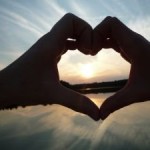 The notion of sleeping out under the stars is a romantic one, until you're dealing with a thin sleeping bag, wintery chill, and curious wildlife. Longitude 131 near Uluru in the Northern Territory makes camping much more luxurious than those old family vacations. The luxuriously large eco-sensitive tents have king-sized beds with crisp white sheets. There are just 30 guests staying at any one time, so you'll almost feel like you're alone in The Outback. And you've never seen a more beautiful or romantic sight than the Northern Territory sunrise.
Your lady love will feel like a fairytale princess when you whisk her away to Thorngrove Manor Hotel in Adelaide. This unique hotel feels like the stuff of fantasy with its tall towers and turrets. Each room continues the old-world theme with four-poster beds, porcelain baths, and stained glass windows. And without televisions or other high tech gadgets, you can really believe that you've stepped back to an era when we all had more time for fair maidens and matters of the heart!
A stay in one of these luxurious places might be just the thing to kick-start your relationship. If only you didn't have to return to the real world!