Many Northerners long for the warm weather and knockabout charm of an Australian vacation. But even with the affordable accommodation offered by Australian youth hostels, the airfares alone put a journey Down Under out of the reach of many frugal travelers. Yet you needn't starve yourself to afford a little piece of Oz, with many Australian themed backpackers popping up all over Europe.
When most Europeans think of Australian style hostels they think of Wombats.  No, not the stocky marsupial, but the chain with locations in Vienna, Berlin, and Munich. Despite its Australian animal inspired name, the Wombats company isn't owned by Aussies. However there's a touching story behind that moniker. It came about when Germany's Sascha Bock and Marcus Praschinger met charismatic local John "The Sucker" O'Sullivan while traveling in Oz. John dreamed of owning a hostel named after his favorite marsupial, but died before he ever got the opportunity. This budget chain is a tribute to him, and a realization of his goals. Something tells me John would approve of these lively establishments, with their famous womBars.
Latvia seems an unlikely place for dinky-di digs, but the country's capital Riga actually has a couple of Australian themed backpackers' hostels. Aussie ex-pat Frank turned the city's medieval castle into Friendly Fun Frank's. This cheery hostel offers views of the picturesque Daugava River and the equally appealing good looks of its stunning female staffers. No wonder male travelers can't resist stopping here! The convenient location, just a stone's throw from Riga's clubs and pubs, probably doesn't hurt any either. And if you don't feel like stepping out, you can always down a few cleansing ales at the hostel's 24-hour sports bar.
Riga is also home to the Australian themed Argonaut. It's run by a former Aussie army officer, but the atmosphere is anything but rigid. This place is all about getting out and experiencing all that life has to offer, just as the Aussies do. Hostel employees organize hot-air ballooning tours, shooting excursions, snowboarding and skiing adventures, and even skydiving. While the rooms are basic there are some real perks, including free WiFi in every dorm and complimentary breakfast each morning. The hostel is located on one of the city's best shopping streets, far away from the capital's infamous striptease clubs. That might disappoint some male travelers, but this up market neighborhood should give skittish travelers some peace of mind.
Continue your Australian experience in the Baltic region with a stay at Croatia's Ravnice Hostel. Its owner Vera Pesjak was born in Zagreb, but lived in Australia during the 90s. While she's returned to the place of her birth, her hostel ensures her adopted homeland isn't too far from her thoughts. Pesjak's warm hospitality helps to make up for the location, which is far from Zagreb's city center. A tram will take you to the heart of town, but it's a bit inconvenient for a night out. The suburban location means the Ravnice attracts a more subdued clientele than the average hostel. It's a great place for chilling out and making some genuine connections in Croatia.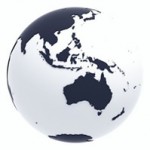 So Europe's Australian themed hostels might not always offer the most reliable representation of life in Oz, but there's a certain appeal to their kitschy homage to the Land Down Under. They'll never be a true substitute for a trip to the Southern Hemisphere, but they're a fun accommodation alternative for a budget European vacation!