The Australian city of Adelaide is a paradise for food lovers, boasting a variety of delicious options to tempt all tastes and budgets.
Smells from all over the globe will tease you as you walk down bustling Gouger Street.
From traditional options like Chinese, Indian, and Greek to unusual fare from Argentina, Korea, and Vietnam, if you love to eat more than your standard meat and three veg Gouger Street has you covered. The Chinese is particularly good at Star House, which boasts the largest live tanks in all of Adelaide. There's something a little unsettling about watching your dinner ripped from its home, but once it's brought to your table steaming it's easy to recover. It's also worth making the trek to the far end of Gouger Street to sample the authentic Japanese delicacies of Matsuri. You can eat at tables as with any Western restaurant, or sit at the low Japanese tables in the back. Just remember to remove your shoes! The sushi boats are legendary, and it's hard to go past the tempura prawns.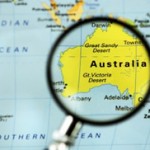 There are also some hidden gems in Adelaide's entertainment venues.
North
is tucked away in the bottom of the casino, but you'd never guess you were so close to the slot machines. The service is friendly, the atmosphere vibrant, and the food flawless. Crisp pork belly, succulent kingfish croquettes, and the garlic and mascarpone-stuffed chicken breast all feel very luxurious indeed.
Regatta's Bistro
in the bottom of the Convention Center is another low-key dining destination that delivers. The views of the Torrens River go perfectly with a good glass of wine, delicate quail, and old fashioned fish and chips. The menu is so diverse that whether you're after an old favorite or a culinary challenge you should be impressed. But why stick to the CBD? Adelaide also has a host of great restaurants on the city's outskirts. A regular bus service can take you to Hahndorf, a German styled town nestled in the Adelaide Hills. Most restaurants embrace this European nation, particularly the German Arms Hotel in the center of town. Regular Aussie pub grub is served up alongside Bavarian fare like the German Wurst trio, the Rindsrouladen, and the massive kransky hot dog. If you'd rather head to the beach, catch the tram to Glenelg. A strip of restaurants along this bustling tourist town serves up fine fare with views to match. The tasting plates at
Zucca Greek Mezze
are a great idea if you can't decide just what you feel like, or you want to try a little bit of everything! I returned home from a recent trip to Adelaide with an emptier wallet, a very full belly, and lots of memories of amazing meals. I can't wait to return to taste all the other restaurants I haven't tried!