Ordinarily tourists have to travel to the coast or rural areas to enjoy the serenity of resort style accommodation.
But new resorts, like
Shanghai's PuLi Hotel and Spa
, are looking to change all that. Located in the heart of bustling Shanghai, the PuLi Hotel and Spa is China's first luxury urban resort. There are 209 standard rooms and 20 suites located across the resort's 26 floors. It's just a short walk from Shanghai's business and entertainment districts, shopping malls and tourist attractions. However, once you're safely inside the resort's walls, it's easy to forget about the hustle and bustle outside. A meal at the hotel's restaurant Jing'An is a great way to relax at the end of the day. It offers a seasonal menu of Western dishes complemented by traditional Asian fare. The 120-seat restaurant is named after its views of nearby JingAn Park. You can enjoy lunch or dinner there, or a few cheeky cocktails at the attached Long Bar.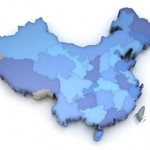 If that hasn't calmed you, consider a soak in the Jacuzzi or a treatment at the city's first Anantara spa. The spa's treatments are a real experience as they use ancient techniques from China, Thailand, and India. Emphasis is placed on the beneficial powers of natural products including moisturizing avocado, purifying ginger, and healing volcanic stone. Personally I can't imagine wanting to work up a sweat with all this pampering around, but if you do you can work out at the state of the art fitness center. There's high tech gym equipment, a sauna and steam room, and lap pool. A night at the PuLi Hotel and Spa doesn't come cheaply, with rates starting from $500 US a night. However, if you want to come away from your
vacation in China
feeling truly relaxed, it may be money well spent.