Frugal travelers spend plenty of time sniffing out the cheapest accommodation and securing low cost air fares. But there are some other arrangements you should make before you set off on your dream vacation. In this article we look at some of the other preplanning activities that can save you serious money.
Passport matters
Check the date on your passport, and arrange for a new one if necessary. Your passport should be valid for the period of your stay as a minimum. Some countries require travelers to have a passport valid for six months past their trip's end, so check the requirements of your destination. It typically takes between four to six weeks to receive a new passport, so it's important to order yours early. Leave it too late and you'll be slugged with an expedited service fee.
Sort out visas
Visa requirements will vary depending on your nationality, the place you hope to travel, and the length of your intended stay. Do your research and pay for your visa before leaving. Failure to do so could result in a hefty fine or even a little jail time.
Purchase travel insurance
This is one of those cases of spending money to avoid spending much more in the future. Too many frugal travelers foolishly forgo travel insurance, then face massive expenses later. This precaution ensures you're not out of pocket for lost luggage, hospital bills, and much more. Read our tips for finding the best travel insurance policy for you.
Stock up on medications
If you take prescription medication, make sure you have enough for your getaway. It can be difficult and expensive to buy medications while you're away, particularly if you're traveling overseas.
Look for the discounts
Discounts are much harder to get once your holiday is underway, so start looking for great deals before you leave. Many hotel chains and restaurants have reward programs which you can join online, allowing you to earn points sooner rather than later. Browse the websites of your car club and other loyalty programs to see the discounts offered in your travel destination. Make sure you have all relevant cards in your wallet to receive these benefits.
Get a handle on the language
No one expects you to become multilingual, but learning the basics can take you far in a follow country. Mastering simple phrases of courtesy and request will mean you're less likely to be taken advantage of abroad.
Pause subscriptions
There's no sense paying for something that you're not around to enjoy. Most newspapers and DVD subscription services will happily suspend your service while you're gone for free. Putting a hold on such subscriptions also helps minimize your mail, making it less likely that would be thieves will guess you're away.
Break in new shoes
This one sounds a bit silly, unless you've ever struggled through a vacation with uncomfortable shoes! Most of us walk much more than usual while we're away, so your shoes have to feel good. If yours don't you'll probably bin them and move on to another pair, at considerable cost. If only you'd broken them in earlier!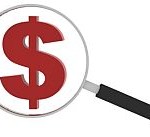 As you can see, a budget traveler should think about much more than their transport and accommodation. There's plenty more to consider before setting off on an affordable vacation!