Oz is known for fun in the sun, whether it's Australia's great beaches, getting your adrenalin pumping at an Australia theme park, or exploring the Outback.
But don't think this country stops after five. When night falls, the country's best hot spots kick into high gear. Most tourists want to visit the Opera House, but it can be expensive to see a show or join a tour. A more affordable alternative is drinks at the nearby
Opera Bar
. Soak up the great views of the iconic sails while you take in a jazz or funk band and sip on a cocktail. The atmosphere is always lively, and the vista of the Sydney skyline can't be beat. The Fremantle Artillery Drill Hall seems like an unlikely spot for a night out, but it actually houses the
Fly by Night
. This club inside a National Trust building is regarded as one of the hottest live music venues in Western Australia, with local and international stars taking the stage almost every night of the week.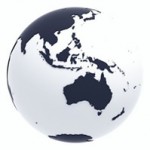 Melbourne has more than its fair share of clubs, but if you'd prefer something a bit hipper than the average look to Platform One. These vaults alongside Flinders St train station were originally used to store bananas. They became the scenes of some of the hottest underground raves in the 80s, and while things aren't as hush-hush today Platform One retains the same street cred. Thumping bass beats pump every Friday, while gears switch up for Derailed on Saturdays. Canberra might be famous for its politicians and civil servants, but Australia's capital shows it knows how to have fun at
Hippo Bar
. The eastern decorated interior sets the scene for a fairly chilled out evening, with live jazz and award-winning cocktails. Adelaide's
Boho Bar
is a nightspot which delivers just what its name suggests; bohemian vibes and good times. The commitment to bohemia is impressive, with jugglers and burlesque dancers giving visitors entertainment that veers delightfully left of center. Those Aussies even know how to party in the Top End. Darwin might be miles from anywhere, but it's worth making the trek to chill out at
Tzar's Vodka Bar
. This nightspot in the city's Ducks Nuts complex celebrates Russia's favorite beverage. Resident DJs bust out chill out tunes, the perfect soundtrack for a quiet martini with friends. So make sure you don't tire yourself out exploring the great outdoors in Australia. You'll want to save some energy for when the sun goes down!