It might be a world away from Forks, Washington, but if you want to be spooked in Australia head to Melbourne. Stephanie Meyer didn't set her Twilight novels here, but she easily could have.
After all, with more rain and clouds than any other city in Oz it's certainly gloomy enough. Add plenty of gothic characters and a rich crime history and you've got a recipe for horror. Dig underneath Melbourne's cosmopolitan surface and you'll find a city that's deliciously dark. You can learn more about this creepy underbelly on the following guided tours.
Is there anything scarier than a ghoulish tour led by a real life vampire? Darren Sinton may be one creepy character, but that only adds to the Haunted Melbourne Ghost Tour's allure. It travels from The Haunted Bookshop on McKillop Street to some of Melbourne's eeriest places, including the Mitre Tavern, where the Queen Street massacre took place in 1987, and the site of the Queen Victoria Market, which is now reportedly haunted by three bush rangers. The tour costs just $20, but be warned. It's targeted at adults with strong stomachs so children should probably stay away.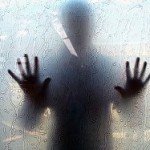 By day Como House is a marvel of 19th century architecture with beautiful gardens and a tasty café. But there's a much more sinister side to this heritage listed property. Mediums from Spookspotters Paranormal Research investigated the house and discovered incredibly high levels of paranormal activity. You can experience this for yourself on one the house's Twilight Tours. You'll learn about Como House's history, and perhaps meet one of its spectral residents! Even if you don't encounter a ghost there's something very creepy about walking the house's halls with only the light of a lamp to guide you.
Tours run on Thursday evenings during winter, and are unsuitable for children under 15 years of age. They cost $30 for adults, and $27 for concession holders. Numbers are strictly limited to 12, so make sure you book in advance to avoid disappointment.
Melbourne's crime history is so famous it's been the subject of two of the wildly popular Australian drama series Underbelly. The Melbourne Crime Tour strips away the facts from the fiction and takes guests to the sites of some of Victoria's most infamous crimes. After four hours on your feet you're bound to get hungry, and what better place to satisfy a craving than Brunetti's cake shop, owned by underworld figure Mick Gatto. The Melbourne Crime Tour costs $55, and places can be reserved online.