After watching Oprah Winfrey and her ultimate viewers climb the Harbour Bridge and take in the Botanic Gardens, travelers around the world are dying to do the same.
But it's worth pausing before booking your flight to Sydney. Australia is a long way from anywhere, so getting there isn't cheap. The New South Wales capital is also one of the most expensive for tourists in the world. But don't let that deter you from your dream vacation Down Under. With a little insider knowledge, it's possible to have a great time without spending a small fortune.
You can save a bit on those airfares and accommodation with some careful planning. While the idea of spending summer days on Bondi Beach sounds glamorous, many tourists don't realize how hot and humid the weather gets between November and February. These months are Sydney's peak travel season, so visit outside these times and you'll enjoy discounts and a more pleasant climate.
Sydney caters for all kinds of travelers, with accommodation options from backpacker hostels to plush five-star hotels. The well-kept hostels are ideal for anyone satisfied with a clean place to sleep and little else. Serviced apartments with laundries and kitchens are also a great option for travelers looking to cut costs while enjoying a little more luxury.
Sydney's restaurants are pricier than you'll find in New South Wales' country towns, but they're more affordable than those in Paris or New York. Avoid the big restaurants on Sundays and public holidays, as they'll often tack on a 10% service charge. For cheap eats, enjoy Sydney's multicultural influences in Chinatown, Cabramatta, and Leichardt. The city's best seafood can be found at the Sydney Fish Market, where it's served up straight from the boat at a number of casual and affordable cafes.
While hopping cabs can be pricy, Sydney's public transport system is cheap and easy to navigate. Multi-fare passes can be used on the city's trains, buses, and ferries to help you save.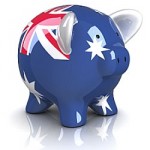 And if you're staying in the CBD, you can just hop on the free city shuttle!
It's possible to see much of Sydney with the family without paying a cent. Most of the city's museums and national parks offer free entry, and there's usually a free festival celebrating something on weekends. While it's pricy to climb the Harbour Bridge as Oprah did, it's free to stroll the pedestrian walkway across it. The views aren't quite as spectacular, but your wallet will feel a lot fuller. Once the sun sets you can head to bars like The Sandringham, The Lansdowne, and The Beach Road to enjoy some free live music. Just be prepared to pay for the beers!