When thinking of up-market vacation destinations, few people think of Queensland's Gold Coast. It's got a reputation for cheap plastic souvenirs, action-packed theme parks, and rowdy high school graduates. But there's a much classier side of the Gold Coast to be discovered at Surfer's Paradise's more sophisticated cousin, Broadbeach.
Broadbeach is an easy hour's drive from Brisbane. You'll need to hire a car to get there, but once you arrive you'll find it easy enough to get around on public transport or on foot.
Check in to one of the area's high class hotels or serviced apartments for real luxury. The Sofitel Gold Coast Broadbeach offers some great weekend packages, but if you'd rather enjoy the facilities of an apartment look to Meriton Serviced Apartments or the Mantra Phoenician.
Staying at the Sofitel has its advantages, as its cosmopolitan wine bar Room 81 is one of the places to be seen. Classic and signature cocktails are the perfect accompaniment to the bar's tasting menu, which offers gourmet fare like duck spring rolls and local tiger prawns.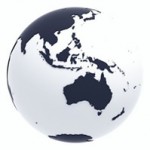 The beach is a drawcard for any Queensland tourist, but you'll find the sands at Broadbeach more relaxed than those at Surfers Paradise. The atmosphere is perfect for lazing about with a magazine, but if you'd prefer something more active you can sign up for a class with Broadbeach Surf School.
Once you've surfed up a sweat, head to the local restaurant strip. Many folks regard Broadbeach as the Gold Coast's dining hub, so it's difficult to find a bad meal. If you've got a taste for seafood, head to the award-winning Yellowfin. Carnivores can get their fix at the playfully named Moo Moo Wine Bar + Grill.
If you're in the mood for retail therapy, make sure you stop at Pacific Fair. This mall has more than 300 shops, so you're bound to find just what you're looking for. If you'd prefer to find something more unique, check out the craft markets held on the shore on the first and third Sundays of every month.
Not that you need to be on the go. Broadbeach has plenty of options for relaxing too, whether it's a game of golf, or a spa treatment at Q1 Spa or Splash Day Spa.
Whether you're visiting the Gold Coast to soak up the atmosphere, or simply take it easy, Broadbeach can help you do it in style.