Just like any other country, Australia has its well-worn tourist paths. These locations contain all the attractions that brochures insist you must see, and their facilities are set up ready to fleece the gullible tourists.
While there's no doubt these spots give travelers a good time, they're also crowded and expensive. In this article we offer some alternatives that are just as much fun, without the crowds and high overheads.
The Gold Coast of Australia is Queensland's tourist center, but you'll find much the same thing at a more relaxed pace at Coffs Harbour. The beaches are first rate, and once the sun goes down the nightlife is just as satisfying. Coffs is missing the Gold Coast's big theme parks, but the kids won't be bored. Just as they could at Seaworld, they can meet dolphins and seals at the Pet Porpoise Pool. And the waterslides and toboggan rides at the Big Banana are a suitable substitute for a day at Wet 'n' Wild.
The Great Barrier Reef is truly awesome, but it can get crowded, particularly during the school holidays. Ningaloo Reef on the other side of the country is smaller, but every bit as beautiful. And as it's a bit of a local secret, it's never as busy as Queensland's natural wonder. It offers all the same leisure activities too, from amazing Australia snorkeling and diving to relaxed boat cruises.
Uluru is Australia's most famous rock, but most tourists don't realize it's not Australia's biggest. If you want to see that, head west to Burringurah at Mount Augustus. I won't pretend it's as beautiful, but its sheer size of 730 meters is impressive. And unlike Uluru, the indigenous people don't mind if you climb it! The rock is located 320 kilometers from the nearest town of Carnavon, but it's not like Uluru is exactly accessible, is it?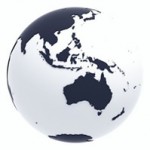 Byron Bay was once Australia's hippie capital, but these days it's teeming with backpackers and city slickers keen to commune with nature for a weekend or two. The stores selling overpriced incense are another real turnoff for anyone who wants to take it easy. While Byron may have sold out, Denmark in Western Australia still embodies the spirit of free love. There are quirky stores to browse, artistic types to talk to, and some excellent beaches within an easy drive.
Thousands of tourists travel to Phillip Island in Victoria to see Australia's largest colony of fairy penguins parade up the beach at dusk. When I visited as a child this was an intimate encounter with some of nature's cutest birds, but these days it's a bit of a circus. Thankfully we can still enjoy the old-fashioned penguin parades of my youth at Montague Island. A small boatload of guests witnesses the country's second largest fairy penguin colony make their way to their nests each night. I'm sure these tiny birds appreciate the extra privacy they receive here!
So why not take the road less traveled? You'll come home with personal stories unlike other tourists, and a few extra dollars in your wallet!