The Westin chain recently opened the doors of its first resort in Thailand. The Westin Siray Bay Resort & Spa is located on Siray Island in the idyllic Thai province of Phuket.
The hotel's location couldn't be better, with views of Siray Bay, its secluded white beach, and the Indian Ocean.
Cross the bridge to travel from Siray Island to Phuket Island, or hop on a boat to explore one of the neighboring islands. Phuket International Airport is 45 minutes drive away; it's close enough to be convenient, but far enough away to allow you to really relax away from the crowds.
That's pretty easy to do here. All of the 261 rooms, suites, and villas feature the Westin's standard creature comforts like flat-screen televisions, iPod docking stations, rain showers, and patented Heavenly Beds. For true indulgence, make sure you book into one of the luxury suites or villas. These have their own private plunge pools and rooftop areas for chilling out with loved ones.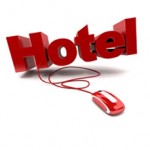 It's easy to hole yourself up in the luxurious rooms, but then you'd miss all of the Westin's other attractions. For total bliss, there's the spa, with single and couples treatment rooms, steam and sauna rooms, and an Ayurveda wellness center. There are also six restaurants and bars ready to cater to your every whim. It's easier to enjoy this pampering knowing your tiny tots are having fun in the Kids Club. The local arts and craft activities, open air movies, and stargazing will keep children so busy they'll never miss you.
To celebrate the opening of Westin Siray Bay Resort & Spa, the resort is offering selected rooms for 2010 baht, or $59 US.