A honeymoon is the perfect way to unwind after the stress of planning a wedding. But after sinking so much money into the big day, who has the budget to go large? The good news is that you don't need to. With that special someone by your side and a great idea, even a budget friendly honeymoon can feel romantic.
State and national parks aren't just for day trips and hiking expeditions. Many have historic lodges and cabins nestled amongst the wilderness. Staying there is a great way to escape from the hustle and bustle of city life. Awakening to the songs of native birds makes a welcome change from the hum of traffic or a blaring alarm clock! The affordable accommodation also generally allows visitors to use the park's facilities for free or close to it, so your entertainment is sorted too. Make sure you pack your walking shoes for hiking, or explore your surrounds by bike or canoe. That is, if you can drag yourself outside your lodge!
Many newlyweds on a budget reject resorts, but if you choose your location carefully these lavish holiday spots can be surprisingly affordable. Reject Caribbean and Latin American hotspots and settle for somewhere a little closer to home. As these resorts don't enjoy the regular tourist foot traffic, their rates are generally far lower. And if you're holidaying close by, you won't need to spend money on air fares! That will allow you to sink a little more on the hotel room and sparkling wine! And don't forget the entertainment either. Many resorts have tennis courts, golf courses, swimming pools, spas, nightclubs, and restaurants, so you need never leave the grounds.
If those resorts are still out of your price range, consider enjoying the hospitality of a bed and breakfast. These welcoming family homes often cost half the price of a resort, and always have breakfast included. If you sleep in and fill up on your morning meal you might find you're not hungry until dinner time, which is another budget saver. They're generally located off the beaten track, so staying in one offers a great opportunity to destress and focus on your new life partner. If you feel uncomfortable flaunting your newlywed status in front of your hosts and their other guests, look for B&Bs with cabins located away from the main house.
If you'd prefer to keep moving, why not try a road trip? While these vacations can bring any relationship issues to a head, newlyweds should find they don't mind getting lost together. And with the rise of GPS technology, we can no longer blame anyone's poor map-reading skills! Exploring a new part of the world together can be incredibly romantic, especially if you have the right CD soundtrack to accompany you. Take your time and break up the driving by discovering the small towns along your path. Country towns generally offer affordable accommodation, or you could really get in touch with your surroundings and pitch a tent!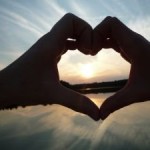 A cruising vacation is another great way to see the world without spending a fortune. You'll need to make some compromises like taking a smaller room and sailing with a budget liner like Carnival or Royal Caribbean, but these money-saving decisions are easily forgotten once you're on the high seas. The crowds and children you'll find can cramp the style of some couples, but if you enjoy a party atmosphere a cheap cruise shouldn't be overlooked.
While these vacations are all ideal for newlyweds strapped for cash, they're also perfect for longstanding couples seeking a little downtime. So why not leave the kids behind and take a little time for yourselves?