With Labor Day rapidly approaching, Americans are making plans about where to spend their holiday weekend.
But if you're stuck for inspiration, consider these quirky Labor Day activities for your September vacation.
Maryland is famous for its crabs, so it's no surprise to see a crustacean themed celebration taking place over the long weekend. The National Hard Crab Derby and Fair hits Somers Cove Marina in Crisfield from September 3 to 5. The festivities feature crab cooks facing off, aspiring beauties competing for the title of Miss Crusty, crab picking, and boat races. Tickets cost $5, and $2 for children under 12.
Mendota, Illinois isn't a common tourist destination, but the town comes alive over the Labor Day holiday period. At the annual Sta-Bil National Weekend, contestants race customized mowers around a course in a number of speed classes. The spectators get pretty rowdy, especially when the machines top 60 miles an hour! After watching this madcap event, you'll never think about tending your lawn in the same way again!
If you've got a taste for a more tropical destination, visit the Hawaiian island of Oahu for the Queen Lili-uokalani Outrigger Canoe race. On September 4 and 5 paddlers from around the globe will compete in the 18-mile races.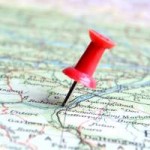 The fun doesn't end when the races are over either; that's when the island enjoys a post-event luau and dancing by torchlight.
For a vacation that's further afield, consider crossing the border and heading to the Hot Air Balloon Festival in Gatineau, Canada. From September 3 to 6 balloons of all shapes and sizes take to the skies. There's also live music, market stalls, and the Agropur Night Glow show featuring illuminated character balloons for the kids.
So why just take the same old vacation you always do? Make 2010 the year where you venture from the well worn tourist track and enjoy a Labor Day Weekend you'll never forget.