Traveling the world for free sounds too good to be true, but if you're prepared to do a little hard work and forgo some luxuries it's possible to find accommodation around the globe for nothing, or close to it. If you've got an open mind and a limited budget there are endless opportunities for free accommodation.
We all know hostels offer affordable accommodation to travelers, but did you know some offer their guests free beds? It's a big job to run a backpackers, so the smaller, independent establishments are often happy to reward anyone willing to lend a hand. Offer to vacuum, scrub down the bathrooms, or make beds for a few hours and you could secure a free bed or feed. Just don't expect it to be easy work; backpackers don't have a reputation for poor hygiene for nothing!
If your work for the hostels has given you a taste for helping others, why not consider taking on a more formal volunteering position. Not all volunteering positions are suitable for frugal travelers though, so you'll need to do your research. Large administration fees are common, and many don't offer that enticing free accommodation. The7interchange, or SE7EN, is a great starting point for sourcing free and low-cost volunteering positions. Site membership costs €15 for two years, but the organization might waive that fee if you're skint. If you have a degree or other skills behind you, you may also be eligible for a government funded program. The Australian Youth Ambassador for Development scheme in Australia and the Peace Corps in the United States are two initiatives offering considerable perks to successful applicants, including free flights and accommodation. You could be teaching English to orphans in Asia, building homes for the needy in South America, or working to save endangered wildlife before you know it!
If you want to get back to nature, consider WWOOFing. No, it's got nothing to do with dogs; WWOOF actually stands for World Wide Opportunities on Organic Farms. The program was conceived in the United Kingdom in 1971, but just like the sustainable living it endorses has grown around the world. WWOOFers take part in daily farm life, harvesting crops, milking and feeding livestock, making compost, and chopping wood. It's hard work with long hours, but you'll enjoy free food and board, and learn plenty about life on the land.
If all that sounds too strenuous for you, then consider a position as a caretaker. You could find yourself living in a historic French farmhouse or a resort property in Mexico, completely rent free. In exchange you'll just need to look after the place. Small tasks like watering the plants and collecting mail will leave plenty of time for you to see the sights. Just make sure you negotiate the terms up front; if you need to pay for utilities or care for problem pets it may not be worth your while! Websites including House Carers and Caretaker's Gazette are great resources for finding a caretaker position. Both sites have membership fees, but they're less than you'd spend on a night's accommodation in most tourist cities.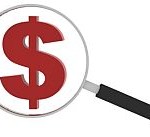 There's less responsibility but also less privacy in couchsurfing. As its name suggests, this kind of arrangement will see you sleeping on the couch, or bed if you're lucky, of a generous stranger. It's completely free to join the CouchSurfing network, which connects more than two and a half million couchsurfers and hosts from around the world. Couchsurfing may not see you living in the lap of luxury, but it's a great way to make friends and learn about local culture from folks in the know.
So why let your dwindling bank balance stop you from taking that dream holiday? It might not be as opulent as you might have imagined, but the experience could be even richer!