Accommodation is one of the largest expenses for any vacation, so it's important that you consider yours seriously. We all want to save money on our room, but basing your decision solely on price can lead to a miserable vacation. In this article we examine a range of affordable accommodation options to help you find the best place to lay your head.
Hostels are an obvious choice for many budget travelers. You'll find more than 5000 backpackers motels in around 70 countries around the world, and rooms often cost as little as $8 a night. They were once commonly known as youth hostels, and still attract many young tourists. However these days hostels are gaining popularity amongst more mature holidaymakers.
When considering a hostel stay, it's vital to consider your preferred travel style. Dormitory-style accommodation can suit young travelers who want to meet fellow globetrotters and spend little time in their room. However private rooms are often favoured by families and older travelers. You'll typically pay more for in-room bathroom facilities, but many holidaymakers find this creature comfort is worth the splurge.
It's important to learn what your hostel accommodation includes before setting off. You may need to leave room in your suitcase for a towel or linens, as these are often not included in the tariff. If you're planning to visit many hostels, consider joining an organization like Hostelling International. Membership incurs an annual fee, but will ensure you get the best rates on hostels and attractions around the world.
If the communal living of a hostel stay isn't your cup of chai, a vacation in a charming bed and breakfast or pension hotel may be more your speed. These establishments are typically set up outside the city, so they offer a peaceful alternative to urban digs. The rooms are private, although you may need to share your bathroom facilities. While bed and breakfasts can be expensive in the United States, they can cost as little as $20 a night abroad. Make sure you eat your fill at breakfast time to see real value. A hearty fry-up can often keep you satisfied until the evening!
If the rural air and warmth of a bed and breakfast sounds appealing, perhaps you should try a farm stay. Farm stays first became popular in Europe, and now properties in the United States, Australia, and New Zealand are following suit. The experiences are diverse though, so make sure you do your research. Some are essentially country retreats, where guests can do as much or as little as they like. Others house guests in simple dorm rooms and insist visitors put in a full day's work, no matter the weather! You could pay as little as $10 to pitch a tent on a property, or spend several hundred on a luxurious suite. Rates typically include breakfast and dinner, which is always farm fresh and delicious! Some farms even offer free accommodation in exchange for hard work. Look to a website like World Wide Opportunities on Organic Farms, or WWOOF, to sniff out these free farm stays.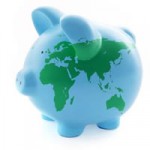 If you favor functionality over frills, staying in a monastery or convent could save you serious cash. While the historic buildings are beautiful and impeccably clean, facilities are modest and rules can be strict. Don't be surprised to learn alcohol is forbidden, attendance at religious services is compulsory, and evening curfews are stringently enforced! Some rooms have private bathrooms, but most often you'll need to share. Single beds are also the norm, so they're best suited to solo travelers. Some monasteries and convents charge as little as $20 for their rooms, while others will gladly accept a donation. If you're happy to prepare meals, welcome pilgrims, and take on other household duties you might even score a room for free!
So don't get stuck in the hotel rut when planning your next vacation. Trying a new accommodation style could broaden your holiday horizons and save you some serious cash.