When you're on a trip to Thailand don't overlook the fact that Bangkok is a foodie's paradise with many streets lined with restaurants ready to serve up delicious cuisine from around the globe.
All those choices can overwhelm tourists, but as with any city you'll find the best meals where the locals eat. Here are some of Bangkok's most popular haunts.
The Bed Supperclub doesn't get its quirky name for nothing; diners actually eat from the top of mattresses! It serves up contemporary Asian cuisine and is one of the hottest spots in the city. Make a night of it, as diners can enjoy complimentary entry into the adjoining dance club.
After a big night of clubbing, snacks at Soi 38 Night Market are just what the doctor ordered. The markets are open until 3 am, so it's rarely too late to indulge in the flame-fried phat thai or sticky mango rice. Ordering can be tricky with many traders speaking only broken English, but it's worth persevering.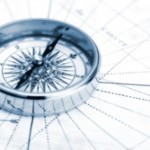 If you want a market meal during the day head to Tanao Road. The stalls sell typical Thai fare, but everything is fresh and tasty. This is the perfect spot for grazing on the go.
Delightfully casual, Khrua Aroy Aroy is a relaxed restaurant which delivers just what it claims. Its name means "delicious, delicious kitchen," and it specializes in hearty curries.
For something even more relaxing make sure you dine at Spring. While the weather is warm, between November and May, you can lounge about on beanbags on the front lawn! It's worth visiting all year round though for its surprisingly affordable prices and delicious seafood dishes.
Hong Kong Noodles is so tiny that it's easy to miss, but it's worth seeking out this eatery in the heart of the New Market. Its wheat-and-egg noodle soups are legendary. Come early for breakfast to get a jump on the seemingly ever-present crowds.
If you'd prefer a fish dish look for one of Somboon Seafood's five Bangkok locations. The chain serves up uniquely Asian interpretations of seafood favorites including sea bass steamed with garlic and chili, and curry-powder crab.
Italian dishes cooked up by an Australian chef may seem like an unlikely choice in this Asian city, but Antonio's Trattoria is one of the most popular restaurants in Bangkok. The locals love this menu which serves up Italian classics and some interesting twists on Mediterranean fare. However as the restaurant is only open for dinner between Tuesdays and Sundays, you'll need to plan ahead.
If you want a meal with a view, make sure you visit The Deck. The beautiful backdrop of the Chao Phraya River makes the Thai and Mediterranean style meals taste even better. Prices are surprisingly modest considering the restaurant's amazing vista.
Whether you want to taste Thailand's national dishes or enjoy something more familiar, you're spoiled for choice in Bangkok.