No matter where you go in the world it's refreshing to know that there are some universal similarities.
You'll probably be able to find a Big Mac, the capitals will be crowded and overpriced, and young people love to party. So while tourists flock to India to see the Ganges River and eat authentic Indian cuisine, they also head to nightclubs once the sun goes down. A few nights out can be expensive for male travelers, but females are in luck!
Many bars and nightspots in India's tourist centers have ladies nights. Admission and drinks are usually complimentary, so make sure you go easy to avoid a nasty hangover. These midweek events encourage more women to frequent the establishments, which in turn increases male patronage!
Women can enjoy free drinks and girl power music on Tuesday nights at New Delhi's Café Morrison. The nightspot even offers cab-drops for patrons who've indulged in a few too many cocktails. The mojitos and vodkatinis flow freely for women at nearby Turquoise Cottage each Monday.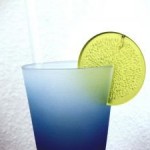 Plenty of Mumbai establishments also join in the fun. They blast retro tunes and keep the free drinks flowing at Firangi Paani on Mondays, Zenzi, and Zenzi Mills do the same thing on Tuesdays, and if you're up for more you can do it again at the Wink Bar or Vie Deck and Lounge on Wednesdays.
Local entertainment guides including Time Out Worldwide have details of all these events, so grab one when you're in town and prepare to party!