You've heard of the tea, but have you considered Darjeeling for your next vacation?
The Indian locale nestled in the Himalayan Mountains in West Bengal offers a different side of India to tourists willing to make the trek. The region is known as the Queen of the Hills, so you'd be remiss not to experience the locale's rugged landscape first hand. There are a variety of trails to suit leisurely walkers and advanced trekkers, and challenging river rafting runs for those looking to get their blood pumping. The Himalayas are home to many beautiful and unique animals, and you'll find them all at Padmaja Naidu Zoological Park. It has some of the world's most successful breeding programs for the endangered snow leopards, Himalayan wolves, Siberian tigers, and red pandas.[caption id="attachment_4493" align="alignright" width="150" caption="Tea plantation in Darjeeling"]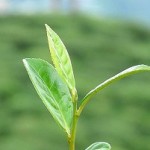 [/caption] The Theravada monks may wake you when they beat their drums walking the streets of Darjeeling between 4 and 5 am each morning. If you'd prefer to see them at a more civilized hour you can visit the Japanese Peace Pagoda at Charlimont on the city's outskirts. Darjeeling's oldest site is Observatory Hill. The historic Bhutia Busty monastery was sadly destroyed in the 19th century, but now the temple of Mahkala stands in its place. The hill is a wonderful look-out point offering views of the surrounding mountains. All that sightseeing will help you work up an appetite for
Indian food
. Darjeeling's cuisine is an intriguing mix of North Indian, Nepali, and Tibetan fare. Make sure you try the steamed Tibetan momos and hearty soups. Just remember to set out early for dinner, as the city goes to sleep around 9 pm each night. Darjeeling has many hotels and lodges, but you'd be advised to spend a bit more on your dwellings. Budget accommodation is poor value compared to the rooms in the rest of India, and there are few backpackers' hostels. The forest guest houses are a lovely option if you want to get back to nature, but you'll need to obtain a permit from the West Bengal Forest Department first. No matter where you bunker down, you'll find Darjeeling brings a refreshing change of pace to your Indian vacation.