The exclusivity of a boutique hotel means you often need to pay through the nose to stay in one.
But it is possible to enjoy this privacy and pampering on a budget if you know where to look.
Villa Donati
, in the Melbourne suburb of Richmond, is one of the area's best kept secrets. There are just four rooms in this beautiful B&B, which once served as an archbishop's residence, and later a massage parlor. Today it's a welcoming but stylish hotel, with stunning furniture and artworks making it feel like a home away from home. Each bedroom is luxuriously appointed, with a queen-sized bed, flat-screen television, and combination video/DVD player. The breakfast room has the air of a European café, making it the perfect place to enjoy the seasonal hot dishes the owners cook up each morning to complement fruits and cereals. It's worth noting that this isn't the
place for a family vacation
. The comfort of all guests is paramount, so travelers are advised to leave any children under 15 at home. That might seem like a harsh rule, but when you're luxuriating in the peace and quiet it's a rule easy to appreciate.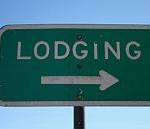 Some travelers may be reluctant to stay a mile from Melbourne's central business district, but there's also something refreshing about removing yourself from the thick of the urban hub-bub. Trams, trains, and buses regularly make the pilgrimage from Richmond into the city center, and there are many restaurants within walking distance from the hotel. Double rooms start from $235 a night, including breakfast and the very Australian touch of complementary beer. That tariff is nothing to sneeze at, but far less than you'd expect to pay for such an exclusive boutique
hotel in Melbourne
, or anywhere else for that matter!