It's a long way from the Land of the Rising Sun, but you can enjoy all of the charms of the Orient Down Under at the Japanese Mountain Retreat.
This resort is nestled in the beautiful Dandenong Ranges, a 45-minute drive from Victoria's capital city, Melbourne.
The luxurious rooms are kitted out with tatami mats and Japanese hot tubs, known as ofuro. Step outside and you can relax in the five acres of manicured zen gardens, or take a dip in the hot spring pool, called an onsen.
It offers all of the creature comforts you'd expect from a five-star resort, but with a delightful Asian twist.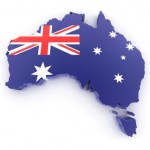 The friendly staff will serve you up a six-course Japanese banquet, or for something lighter you could participate in an authentic tea ceremony. The banquets are served in your room, so they make for a great romantic night in. Miso soup, sushi, and sashimi are dished up alongside Asian potato croquettes, gyoza dumplings and chicken kara age, a succulently tender chicken dish marinated in ginger and sake. Make sure you save room for dessert though, as the red bean and green tea ice-creams are a delicious taste of the east.
And of course there is the spa, which specializes in the rejuvenating treatments of the Orient including hot stone therapy and lomi lomi massage.
Rooms at the Japanese Mountain Retreat start from $395, although if you plan to indulge in spa treatments and the banquet it may be worthwhile buying one of the many accommodation packages. While these are pricy, they're more affordable than using the services separately.