As we haul ourselves through to the year's halfway point, vacation season seems dauntingly far away. Thank goodness for these great travel blogs and online articles that encourage us to take little getaways in our minds even when we can't take time off!
Complete Guide to Family Volunteer Vacations @ Go Green Travel Green – We all know volunteering is a great way to see the world and really immerse yourself in another culture. But have you ever thought of taking the kids along? This article details the questions you need to ask to decide whether a volunteering vacation is right for your family, and some great volunteer organizations that can help you make it happen.
Virtual Wayfarer – Everything on this travel blog is first rate, but the weekly travel photo is our favorite feature. The most recent shows an unfortunate looking street performer caught in a downpour in the historic part of Perugia. While everyone else is huddled under umbrellas, he has no choice but to wait until the storm passes! The image captures a quirky moment in time so beautifully.
Photo Essay: Faces of Bhutan @ LL World Travel – They say the best way to understand a place is by learning about its people. So it makes sense that travel blogger Lisa has chosen to capture images of the children of Bhutan, rather than the desination's landmarks, for this moving photo essay.
The Professional Hobo – Travel needn't be an occasional thing if you follow the philosophy of Nora Dunn, who's also known as the Professional Hobo. In 2006 she decided to sell her financial planning business and all her worldly goods to fund global travel. In 2007 she started to explore the world, and she's been doing it ever since. Learn how she travels full-time in a financially sustainable way in this insightful blog.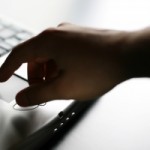 If you love these articles and travel sites as much as we do, make sure you share them with your friends using the social networking buttons below!